CONNECTWISE AUTOMATE CONSULTING
Helping You Get the Most Out of Your

ConnectWise Suite
Stop guessing that Automate is helping you in making any difference to your MSP.
Invest in our Monthly ConnectWise Automate Consulting, and rest assured, your clients are getting what they are paying for along with you get the PEACE-OF-Mind!
MANAGED CONNECTWISE SUITE
CONSULTING
ConnectWise Suite is the core of your MSP, and we care about it by Installation, migration, upgrade, and update of all three, including Manage, Automate, and ScreenConnect.
If we don't know, we can't fix. We start our comprehensive consulting by auditing your infrastructure. By reviewing your ConnecWise suite, we can produce maximum out of it.
Do you know what you are offering to each client?
No matter how elaborate the service plan you are offering. We implement your offerings in your Automate.
If we monitor something better, we can resolve it proactively. We are master in implementing advanced monitoring in ConnectWise Automate. Make your MSP proactive with us!
We fine-tune Automate, Manage, and Control. Your support team deserves legitimate tickets to work to shine your MSP. We help them removing clutter from their boards by fine-tuning Automate.
Automation is the real power of ConnectWise Automate. We maximize it by developing meaningful scripts. Our on-demand script development team can help your MSP to automate any level's job.
In the case of Antivirus migration, Automate scripting doesn't usually work because AV software is stubborn by nature. We got you covered! We help you migrate from one AV to another.
We manage your 3rd party plugins, integrate them work with Automate. We take care of the Plugin upgrade from time to time, as Integrated software versions go up.
Instead of fearing to talk to those who are paying us, we respond immediately. We don't take minutes to respond. We are available 16hours a day for seven days a week – On-Email, On-Chat, On-Call- including weekends!
COMPLETE CARE OF AUTOMATE, MANAGE, AND CONTROL
We will take care of ConnectWise Automate, Manage, and Control.
We Install, Migrate, Upgrade, And Update Automate Server For You. It Doesn't End Here; We Help You In Networking To Ensure Automate Is Working Persistently
-Not Just Consult, We Do Care Our Clients!
Our team will perform a performance check every week on your Automate server. If we discover anything unexpected, inform you immediately and fix with your permissions.
We will monitor Automate logs, MYSQL, database backup, broken stuff continuously to keep it running 24×7.
We Can Help In Installation, Migration, Upgrade, And Update ConnectWise Manage Instance.
-Yes, We Can Manage, Your Manage Instance Without Additional Cost :)!
We will help you integrating CW Automate with CW Manage to make sure clients, contacts, tickets, and assets synchronize between both platforms.
We also help you with setting up the service boards, SLAs, statuses, types, sub-types, client portals, email connectors, email templates, workflow rules, integration with Automate, ScreenConnect, etc.
HASSLE-FREE ON-BOARDING AND OFF-BOARDING
You Win The Lead, And The Rest Of The Things, We Will Handle For You!
-Just Ask And Get It Done!
We will import the client in the Automate and install the rest of the Automate agents (in the domain) and the required LOB software once your team installs the Automate agent on the DC.
We will set up the service plan and make sure agents are appropriately monitored, and server agents are detecting the roles correctly.
We will make sure the client set up in the Antivirus, CW Control, Backup portals.
We do help you with Tech on-boarding in ConnectWise Automate, Manage, and Control by assigning him correct permissions.
When The MSP Contract Ends. You Wants To Revoke All The Services, Including Antivirus, Backup, ScreenConnect, Any Other LOB App.
-Just Ask And Get It Done!
ConnectWise Automate Can Automate Your Service Plans, But When It Is Configured That Way Only. With Us, You Are Free From The Hassle Of What Is So-Called That Way!
-Need To Make New SLA For A Client, Just Ask And Get It Done!
In one call, we will understand all of your offerings/Service plans and configure in the Automate in a way, so that the right customers get the right services.
We also make sure the jobs that Automate performs with automation has a ticket with proper time entry.
One-Click to view your currently configured SLAs in Automate with OnePlace Manager, a plugin by SankalpIT, available for the customers only.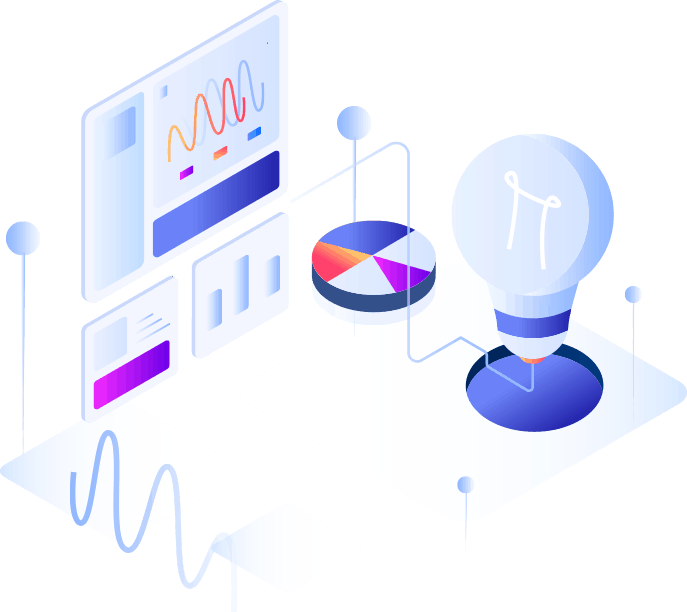 NOT ONLY, MONITOR BUT ALSO, AUTO-RESOLVE ISSUES
Automate Comes With The Ignite Bundle And That Comes With Much Pain – Noise And Mystery.
-We Control The Hullabaloo & Unfold The Mystery For You
We utilize the real power of Ignite and bring it in use, so it makes a significant difference to your MSP.
Your techs deserve to have meaningful tickets to work on; that's what our target with Monitoring Improvement.
We improve all monitoring areas in your Automate system.
We do help you with Tech on-boarding in ConnectWise Automate, Manage, and Control by assigning him correct permissions.
The domain that would be perfected including, but not limited to:
ADVANCED SCRIPT DEVELOPMENT,
TO FULFILL MSP AUTOMATION NEEDS
Automation Can Save A Considerable Number Of Hours That Can Never Be Estimated.
-Please Don't Be Surprise. It's Our Tagline – Determination Of Automation!
An issue that can be automated keeps your tech busy for 45 minutes each day, and a simple calculation (like Time x Tech) can make you understand how much time we can help you in saving with automation.
It has not only saved your Tech time; but also, you eliminated customer calls and wait time.
We can develop scripts to install or remove managed software.
We can automate repetitive tasks using scripts.
We can make a script to make a report from Automate DB.
Any other advanced script you can think of using the Automate scripting engine.
-It Includes, But Not Limited To, Ninite Scripts, Creates Common Admin Account Scripts, CCleaner Script, Defraggler Scripts, And Other Scripts Like Weekly Desktop Maintenance Scripts.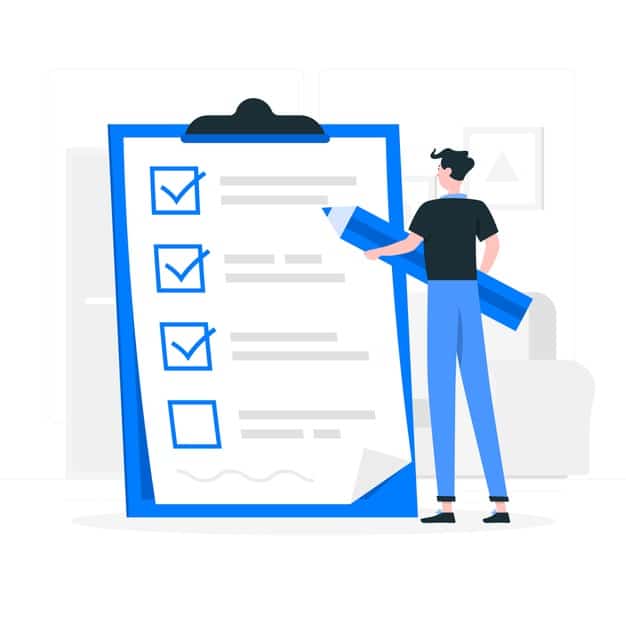 ANTIVIRUS SOFTWARE MIGRATION!
Of Course, Automate Can Install And Uninstall Software Using Scripts. But Not Every Time!
-We Got You Covered Here!
We have seen stubborn software' especially in the case of Antivirus. You can't just really on your RMM to do it for you!
Often, you have to log in to systems manually to remove them and have to reboot machine more than once.
Anytime you want to make a switch, request and get it done! We will handle the Antivirus portal setup and all other related configuration stuff for you!
INTEGRATION & PLUGIN MANAGEMENT
Automate Does An Excellent Job When It Come To Integration With Other Tools.
We take care of all the significant plugins to boost work efficiency make a solid sense of their presence to outcome productivity and time-saving.
Managing the following plugins for you!
ScreenConnect and ConnectWise Manage plugin.
The MFA plugins (CW SSO, DUO, AuthAnvil, and Google Authenticator) and Thirdwall plugin.
Webroot plugin, other Antivirus's plugins, Active Directory Plugin & Standard and Health Plugin
Warranty Master and Report Center
-Access To Plugins That Are Developed By SankalpIT, Including, But Not Limited To, Reboot Schedule, OnePlace Manager, Dell OMSA Overview, User Profile Backup, Sendto Slack, Sendto MSTeams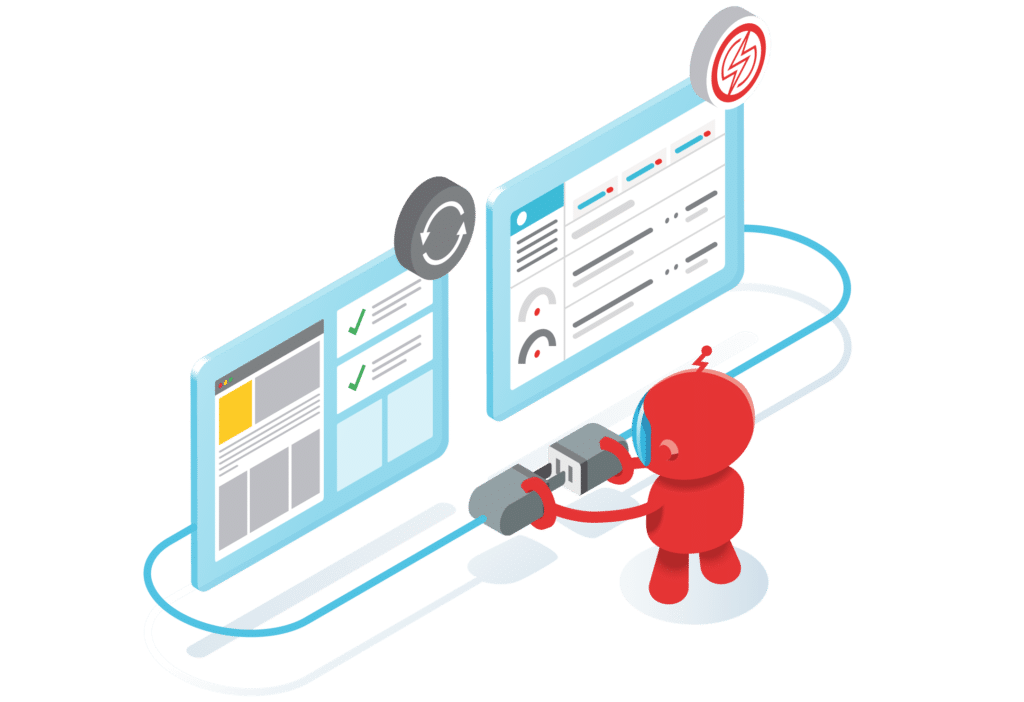 LIVE TEAM ASSISTANCE ON-CHAT, ON-CALL, ON-SCREEN, ON TIME!
A Friend In Need Is A Friend Indeed. Very Well The Way You Can Describe Us. You Will Have Your Friends At SankalpIT Who Are Ready To Help When You Need Them.
-We Got You Covered Here!
We are available as like as one of your employees except physically, and similarly, you can ask us to give you a report of agents that has two or more Antivirus installed! – Just an example of what you can expect from us.
You and your team will get the comfort of working with us as one of your employees sitting next to you. Here is how!
Available on all the new channels to give you ease and comfort interacting with us.
On-Call: Speak With Us On +1 832-301-9114
On-Chat: Slack And MS Teams.
On-Screen: ScreenConnect, Or Any Available Screen Control Tool To Assist Your Team With Their Automate Related Query.
We Provide After-Hours Availability To Boost Your MSP And Ensures Things That Require To Be Done During Non-Business Hours.
-We Are Available, Even Overnight.
We are available during after-hours to:
Perform Automate server Migration and Upgrade.
Perform manual installation or un-installation of managed software like Antivirus and Backup.
Perform patching related troubleshooting like Automate isn't detecting inventory.
Perform Automate agent troubleshooting.
Perform other Automate server's maintenance related jobs.
-Access To Plugins That Are Developed By SankalpIT, Including, But Not Limited To, Reboot Schedule, OnePlace Manager, Dell OMSA Overview, User Profile Backup, Sendto Slack, Sendto MSTeams
Based on Connectwise Automate Consulting Service – Oriented Frequently Asked Questions(FAQ)
If you don't have the ConnectWise suite but are interested in learning more, you can either reach out to your ConnectWise Account Manager or feel free to reach out to us to ask any questions about the product. We'd be more than happy to share our knowledge and feedback with you! (Also, be sure to request us as your implementation team!)
We've been using ConnectWise for a long time; so, we're happy to help you implement ConnectWise Manage according to ConnectWise best practice, but we can also help tailor your implementation to optimize features in the best way for your business.

(We also use and can assist with ConnectWise Sell and ConnectWise Automate.) Meeting with key players, we will discuss what features they need and then help configure ConnectWise products to meet those needs.

We can do the configuration setup for you if you like, but we'd rather show you how it works to empower you with the knowledge for future success. Just let us know how much assistance you'd like, and we'll be more than happy to help!
They may know your business, but are they ConnectWise experts? Have they been versed in industry best practices? Are they aware of common mistakes and how to avoid them? Are they technical experts with 15+ years of experience implementing and optimizing the ConnectWise products to make your business the best it can be? We are.

become your implementer and help guide your business through strengthening the six key components- vision, people, data, issues, process, and traction. In doing so we are building the structural framework necessary for your business to scale quickly and sustainably.