Accelerate your MSP with our
CONNECTWISE CONSULTING
AZURE CONSULTING
RMM MIGRATION
MSP STAFFING
KASEYA CONSULTING
BACKUP MANAGEMENT
NOC SERVICES
TRIAGE SERVICES
Top MSP delegate their responsibilities to SankalpIT and enjoy their sales.
From streamlining your RMM, PSA, and Remote access software to handling NOC, Backup, Triage, and patch management, all we can handle for your MSP. Be a partner with us and witness the magic of delegating responsibilities.
Streamlining your RMM
An RMM is required by a futuristic MSP in order to recognize environmental concerns proactively and act without the need for human intervention. All of this is feasible when you work with RMM Consultants like us.
Strengthening your MSP
We can assist you in starting an MSP business from the ground up. We will be your partner in all your demands, whether you require a stunning website, a NOC, backup, triage, or a patching team.
Assistance you 24×7
To safeguard against unplanned losses, an MSP must have a trained emergency response team. All of our services are available 24 hours a day, seven days a week, at no extra cost to you.
OUR SERVICES
MSP needs to excel
Running a successful MSP is a challenge that requires supporting tools always up and running. Connectwise Suite can be a real challenge to manage. To be competitive in the MSP domain, need a someone holding your back with experts.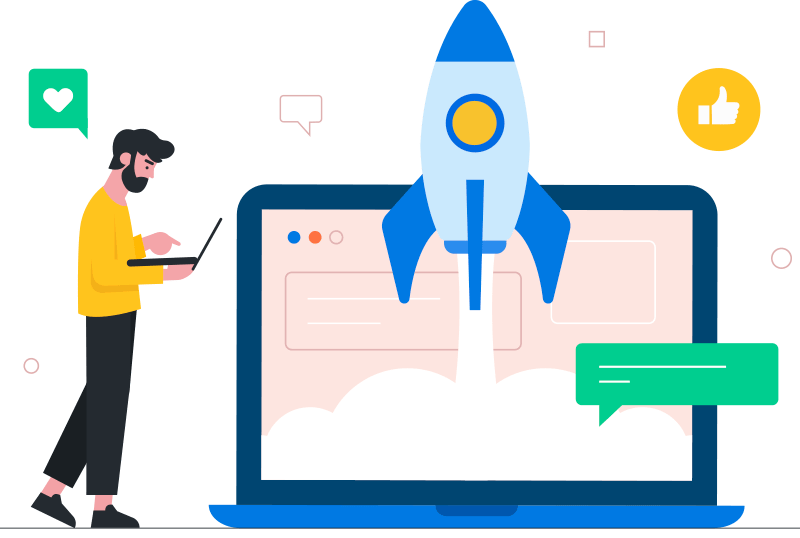 ConnectWise Automate Plugins
For your MSP, we create plugins that matter. Our plugins assist you in automating tasks such as rebooting your system, delivering monitor notifications through Slack or MS Teams, backing up end-user profiles, receiving Dell server hardware notifications, and upgrading to Windows 10.

Windows 10 Upgrade Script
6 Reasons To Partner With
We are known for our quick response time. Instant messaging is the key to our success, and we use MS Teams and Slack. You may email us on our support email or make a ticket by logging into our Help-desk.
We make sure that we are available when you need us and achieve that we are available for 16 hours and seven days a week to serve you promptly. We won't be satisfied until we are available 24×7.
You deserve to have your questions answered in plain English. Our technicians will clearly explain what is happening so you understand.
All of our services are affordable for all sorts of MSP shops. We design our services to make it a win-win game for the MSPs.
We handle all aspects of your MSP, whether you need ConnectWise Consulting, Kaseya Consulting, Tech Staffing, and NOC service.
We want you to be completely satisfied with our services. We will do whatever it takes to make you happy. No hassles, no problems.
All of our services are affordable for all sorts of MSP shops. We design our services to make it a win-win game for the MSPs.
If we're the right fit, you'll choose the IT service agreement that works best for your organization.
We'll chat about your business, how you use technology, and what you want to get out of IT.
Within days, you'll be,
experiencing IT like never before.
We love to help you Seriously.
Still not sure what you need?
Give us a call. We're happy to help, even if you're not a customer. Call us at +832-301-9114 and we'll chat — or get back to you as soon as we can.