Afterhours Service that adds value to
your support team!
You should put your support team to handle direct clients' issues and outsource your indirect responsibilities.
When automation doesn't fit, we care manually.
There can be numerous situations when you don't want to automate your patch management, or you don't wish to put your customer-facing team to perform after-hours manual tasks like installing Windows Updates and performing reboots.
With our Patch Management service, you don't have to worry about the patch and reboot management. We will take care of it for you the same way your support team handles in affordable monthly pricing.
Computers are vulnerable and must have the latest patches to keep them protected. Patch Management is a time-consuming and after-hours process. Let us patch & secure your endpoints for you – freeing your team to focus on your MSP priorities.
Instead of putting your inhouse techs to perform nightly maintenance jobs, invest in our Patch Management Service, and get a team of experts to hold your back. and a team of experts securing your all endpoints by installing the latest, yet safe patches in after-hours.
Inhouse techs may not be familiar with all the challenges they have to face to secure your endpoints but our trained experts do as they have years of experience in the domain.
PATCH MANAGEMENT SOLUTIONS
To set up a clear expectation, you must understand where you are currently standing. We analyze each aspect of your system – A system that you use to keep your client's devices updated and invulnerable.
In the review document of your MSP, you will have currently followed standards, a list of software need to upgrade, a list of outdated & out of warranty systems, approval policies, patching policies, reboot policies, and third-party patch policy information. System review helps you understand your clients' infrastructure better and bring new leads from existing customers.
Helping you outline your standards, patching policies, reboot policies, and setting them up in the ConnectWise Automate or other RMM tools utilizing MSP industries' best practices, so your clients' system stay updated.
From redefining and implementing your standards in Automate – to making adjustments in Patch Manager according to the requirements – All covered!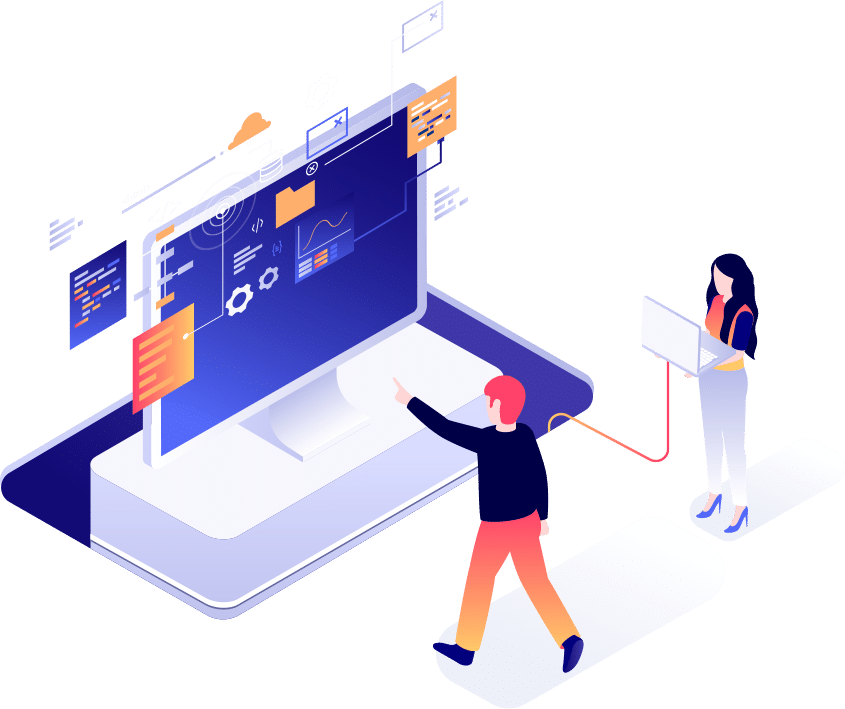 Instead of trusting blindly on vendors, we have a dedicated team that does research and record inventory about each patch. Based on their study, the patch approval process takes place.
Our after-hours experts perform manual checks on machines periodically and verify your RMM has the same information about the system's patch inventory and score. It helps identify problems that Patch Manager can't solve; likewise, Windows update agent outdated. If it's the case, then it won't report the right inventory to your RMM tool.
In production, you can't install each patch that Microsoft releases. You have to be sure before approving a patch that it is safe to install on the endpoints.
We research each patch and approve/deny patches accordingly.
It helps to eliminate bugged patches and ensure that client systems get all the critical and essential patches that are required for them to operate smoothly.
ConnectWise Automate performs a pretty excellent job in installing windows updates on systems. However, it is not just enough. We have seen that manual interaction is required to patch Windows machines fully.
For example, the Windows update agent doesn't report proper inventory or doesn't install further patches until it is up to date.
There are numerous other issues with windows updates that someone has to solve manually during after-hours, and we do it for you, so you enjoy your nights and weekends.
If you know what is being done, you never hesitate to report your customers. Reporting adds value to your service quality. It helps you and your customers to evaluate the usefulness of your services.
We send you the patch reports that make sense, and you don't have to modify them to forward to your customers.
Report modifications are not covered. If you want us to customize your reports, then visit Hire Consultant.
Scheduling a reboot for a workstation or regular server isn't a difficult job, and you can have your ConnectWise Automate to do it for you!
But when it comes to critical servers or workstations, you may not want to make automatic reboots.
You assign that task to our team! We will get it done for you! Our team continuously checks machines that are required for reboots.
Our Afterhours team knows what sequence to follow to reboot the critical servers, rest assured!
Upgrade Windows Workstations
You have to move to Windows 10 as Microsoft has announced they are no longer supporting Windows 7, and they don't provide any bugfixes. You may have to face vulnerability risks if you don't upgrade to your workstations.
We cover windows workstations upgrade in our Patch Management plan as we know it would be quite difficult for you to upgrade all your workstations during after hours.
Still, it isn't for us, as we have a dedicated after-hours support team, and developed a script to make upgrades pretty smooth. It takes less than 90 minutes to upgrade a workstation.
Our after-hours team handle windows upgrade stuff as we don't want to disturb your end-users, and we will have much time to resolve if any issue arises.
All of our services are affordable for all sorts of MSP shops. We design our services to make it a win-win game for the MSPs.
If we're the right fit, you'll choose the IT service agreement that works best for your organization.
We'll chat about your business, how you use technology, and what you want to get out of IT.
Within days, you'll be,
experiencing IT like never before.